Great Mind Power Books
Just Click on the Images or Titles to Download Your Great Mind Power Books and Audios!

Please Share these Free Books

Enjoy the ones you want. Come back often!
---
As A Man Thinketh, by James Allen

Get your free version of this timeless classic by James Allen. You get both the PDF book and the full Audio version. As a Man Thinketh has helped millions! This is one of my top Great Mind Power Books, which is why it's listed first.
---

You've most likely heard of this classic work by Wallace Wattles. Discover your right to be rich, and how riches come to you. This is the book that started me on my success journey.
---
Audio Version of the Science of Getting Rich

You can also get this MP3 Audio version of the Science of Getting Rich, and resolve to listen to a chapter a day on how to get rich. Free to get right now, just click the image or title above.a
---
I Create Reality - Beyond Visualization: How You Can Manifest Your Desires with Holographic Creation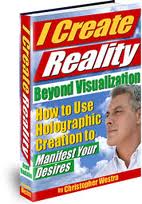 How to Use Holographic Creation to Manifest Your Desires. Gain confidence that your personal creations are growing. This is not a free book, but it is low priced to make it available for you.
---
Your Invisible Power, by Genevieve Behrend

Learn about how to create Mental and Physical form, and about the Order of Visualization. You'll also get the Light Imagery Exercise as a bonus! Discover how to use Your Invisible Power.
---
Attaining Your Desires, by Genevieve Behrend

This book is another classic by Genevieve Behrend. Abolish adverse conditions and get what you want. Make your subconscious mind work for you. As a bonus, you'll receive the Strengthening Your Will Exercise!
---
The Eight Pillars of Prosperity, by James Allen

This famous work by the author of As A Man Thinketh will help you use the pillars to solidify your prosperity foundation. Learn how to crystallize your riches with purposeful goals. Awaken to your vision of greatness and grandeur.
---
As A Man Thinketh New Version, Revised by Christopher Westra

I translated As A Man Thinketh into a New, Revised, and Updated Version. It's a lot easier to read, and is more personal too. See how this version helps you enhance your health and wealth, and personalize the story for YOU..!
---
The Path to Prosperity, by James Allen

This is another classic Manifesting Text by James Allen. I think this book is more powerful than As A Man Thinketh. In Chapter Two you'll learn why the Outside World is a Mirror of YOU. Learn how to realize your prosperity in chapter seven.
---
3 Free Guided Meditations (Manifesting Meditation, Inner Guide Meditation, and Gratitude Meditation)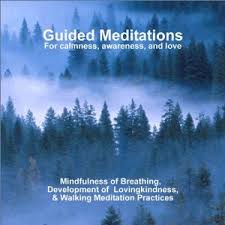 In addition to the three meditations listed above, you'll also get my Free Guided Money Meditation, and the famous Holographic Belief Replacement Meditation. (You'll Love Them). So get your 5 Free Meditations Right Here.
---
Mind Power: The Secret of Manifesting, by William Walker Atkinson

Acquire all the channels of influence to use in YOUR life, and use the Mental Dynamo Principle. This is a very popular book with my readers. Learn mental healing methods to use on yourself and others. You'll also receive the "Secret to Mind Building" Exercises.
---
How to Live Life and Love It, by Genevieve Behrend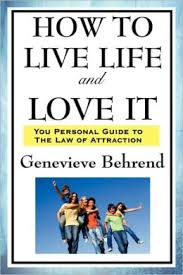 This is another great book by Genevieve. In this book you Attract Health by the law of Instantaneous Healing. Enjoy your supreme self freedom through Creative Energy. You'll learn about the art of reciprocity, and you'll receive the bonus "How to Retain Youth" exercise.
---
content here
---
content here
---
content here
---
content here
---
content here
---
content here
---
content here
---
content here
---
content here
---
content here